In the new v5.0 release, Daat Research Corp has further upped the breakthrough performance of CoolitDC, the company's CFD thermal modeling software for data centers. Though CoolitDC is already the undisputed leader in solution speed, Daat has further boosted solver performance 30%. It also increased preprocessor performance over 10-fold to permit building larger models in less time. Third party testing has verified that the software trumps major competitors in handling complex problems accurately, quickly and with a minimum of computing resources-only a laptop is required. The intuitive user interface makes it is easy-to-learn for engineers with no product training.
CoolitDC v5.0 adds a new highly accurate turbulence flow model fine-tuned for data center modeling, implements rack data import from Excel, and from CAD files. The result is faster, easier and more efficient model building. In addition, optimized grid generation enhances the user experience and creates more robust models.
Developed by Daat Research Corp., CoolitDC v5.0 is built on the company's 20 years of electronics thermal analysis and design experience. Under the hood is Daat's advanced computational engine that has been successfully used in thousands of projects.
For further information on Coolit products, please visit www.daat.com or email info@daat.com .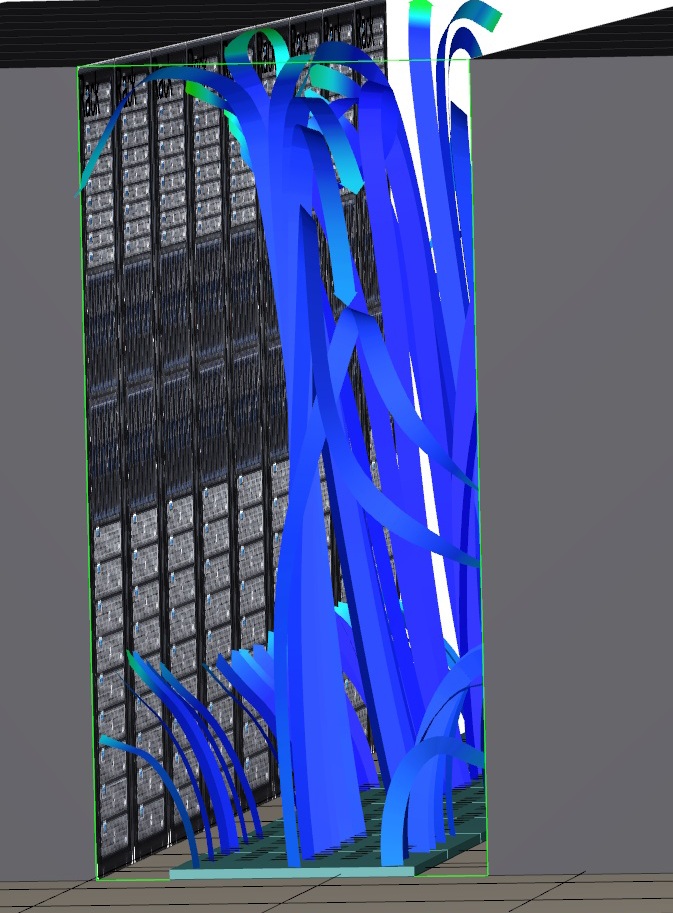 Figure 1: View inside sealed cold aisle reveals magnitude and direction of airflow through and around racks.
About Daat:
Founded in 1992, Daat concentrates on the development of top-performing computational fluid dynamics (CFD) products for MS Windows. Daat's award-winning Coolit family of CFD products is available across all Windows platforms and is well-regarded for its remarkably intuitive user interface, a full range of Windows capabilities, and exceptionally fast solution times that are particularly valuable for what-if analyses.
###
Note to Editors: To retrieve Daat press releases via fax, please call 603.643.2999. Coolit, CoolitDC, and CoolitPCB are registered trademarks of Daat Research Corp. All other trademarks are property of their respective owners.